Schedule for August 2020 IHC home page
Sunday August 2, 2020 D&R Feeder Canal Walk #7 — Washington's Crossing to Trenton Strenuous
We will meet at Hamilton station and leave ½ cars and Shuttle to Washington Crossing State Park Parking. The hike is southbound along the canal about 9 miles to Trenton RR station. In Trenton we will see some of the sights that we missed on the previous walk here. Next, we take train to Hamilton station. and then undo the shuttle.
Leaders: Guy & Jennifer Percival 973-590-7437 [email protected]
Meet 9:00 AM Hamilton Station Park & Ride, 739 Sloan Ave, Hamilton Twp, NJ 08619
Take Garden State Parkway to Rt-1 Southbound. Drive Southbound 28 mi to Rt- 295 Southbound. Go 1.9 mi South to Exit 65A-65B exit Ramp and Exit for Sloan West. Drive 0.2 mi to entrance at Klockner Rd. (Sign Park Ride) for the RR Parking. Very large parking aera, park near RR station. Call Leader to locate group if not visible! GPS Meeting Place (40.2523, -74.7045)
Note! If late or lost see below.
We will Shuttle some cars to Washington's State Park Canal Parking, River Dr, Titusville, NJ 08560 GPS Shuttle (40.2973, -74.8683)
From the Park Ride exit via Klockner Rd and turn back onto Sloan Eastbound toward Rt-295. Drive Eastward 0.3 mi to Rt-295 North.
Drive North 11 mi to Rt-29 exit. At rotary proceed north on Rt-29 toward Lambertville. Drive north 2.7 mi to traffic light at Washington's Crossing Pennington Rd. then turn left across the Canal. Make an immediate right (Don't cross River) onto River Rd and proceed north one block to Parking Lot Entrance.
Sunday August 9, 2020 Annual Hike/Picnic on Pompton Lake Easy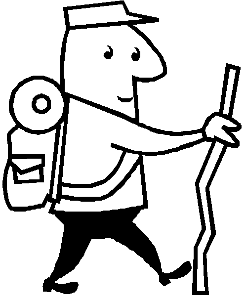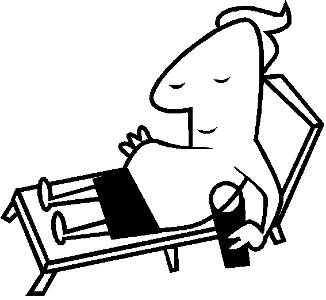 IHC Members and Families only Please. First, we will hike along the Pompton Feeder Canal, observe the Old Locks and Feeder Dam. Afterwards we drive back to Kientzler's house for a swim in the lake, no pool anymore, (don't forget a bathing suit & swim fins) and then a picnic. Bring a dish to share and/or something to cook. Charlie will have the grill going. If you wish, bring a door prize contribution.
Rain does not cancel the Picnic!
Leader: Charlie Kientzler 973-835-1060 Cell 973-906-9325 (Sunday Only) [email protected]
Meet: 9:30 AM Pompton Plains Shopping Ct; Rt-23 (Northbound) &/or 190 Jackson Ave, Pequannock, NJ 07444
From the I-80, Rt-46 & Rt-23 Interchange: Take Rt-23 north 5.5 miles to Jackson Avenue (Right turn). Drive east 0.1 mi to light and turn in to the parking lot on right. Meet at north side of lot along Jackson Ave. Stop & Shop nearby.
From I-287 Exit 52: Take Rt-23 Southbound 2 mi (4th light) to Jackson Ave. From right lane, make a jug handle (left) turn onto Jackson Ave eastbound toward Pompton Plains Shopping Ct. Drive east 0.1 mi to light and turn in to the parking lot on right. Meet at north side of lot along Jackson Ave. Stop & Shop nearby. GPS (40.9689, -74.2839)
Sunday August 16, 2020 Sourland in Summer Moderately Strenuous
Come enjoy an 8½ mile hike in the Sourland Mountain preserve. Scale the valley of rocks and see the Devils half acre. Be prepared for a great view of NYC. We will see waterfalls and streams along the way
Leader: Udi Cohen 732- 543-4624 [email protected]
Meet: 9:00 AM Sourland Mountain Preserve Parking Area, 380 East Mountain Rd, Hillsborough, NJ 08844
From Rt-287 Exit onto Rt-206 southbound: Follow Rt-206 south to Somerville Circle (Junction of Rt-202 & Rt-206). Continue south on Rt-206 5.9 mi, then turn right on Rt-514 (Amwell Rd). Precede West 2.8 mi to East Mountain Rd. Turn left onto East Mountain Rd. Travel for two mi, and you will see the Sourland Mountain Preserve entrance sign on the right.
From Rt-206 Northbound: Follow Rt-206 through Princeton and Montgomery. Traveling up a small ramp, make a left onto Rt-601. Follow Rt-601 for a 1.1 mi, and make a right turn onto East Mountain Road by Carrier Foundation. Travel for 1.1 mi, and you will see the Sourland Mountain Preserve entrance sign on the left. GPS Ent. (40.4751, -74.6926)
Sunday August 23, 2020 AT #17—Dennytown Rd to RPH Cabin, NY Strenuous
The first part of this AT hike of 10½ miles takes us thru part of Fahnestock Park with its section of old mine roads and some views from the ridge. Arriving at Canopus Lake we hike up the ridge along the Lake with several excellent views of the lake. Leaving the lake, we have some serious ups and downs. Shenandoah Mt (1,282 ft.) affords more views. and then it's one more up & down until we reach Ralph's Peak Hikers Cabin. The Cabin is used by Thru Hikers as a mail/food drop and rest stop (real bunks). Its location has been moved from its original spot and it is now a sturdy masonry structure.
Hiking the AT, it is only 1,429 mi from the start at Springer Mt, and 744 mi to Katahdin Mt.
Rain cancels this hike. Shuttle Required.
Leader: Paul Ferlazzo 973-979-2010 [email protected]
Meet: 9:00 A.M. AT/RPH Parking, 760 Hortontown Rd, Hopewell Junction, NY 12533
From Suffern: @ I-287 & I-87N Interchange Exit 15A: Drive North on I-87N for 29 mi to Exit 17 for I-84 Eastbound. After the Tolls continue on I-84 across the Hudson for 15 mi to Exit 52A for Taconic State Pkwy Southbound toward New York City. Drive south 1½ mi to Exit #35 Miller Hill Rd. and exit. At the bottom of exit ramp is Miller Hill Rd. Turn right and drive 0.3 mi to intersection with Hortontown Rd. Turn left and go 0.1 mi to AT Parking on left side at curve in road. (About 60 miles and 1¼ hr. from Suffern)
GPS Meeting Place (41.5142, -73.7912)
Note! If late or lost see below!
We will shuttle cars to AT Parking, Dennytown Rd; Putnam Valley, NY 10579 GPS Shuttle (41.4206, -73.8689)
Directions for Shuttle: From Hortontown Rd, AT/RPH Parking. Go back 0.1 mi on Hortontown Rd to Miller Hill Rd. Turn Right and drive to Junction with of the Taconic State Parkway (Exit #35). Turning right onto the entrance ramp, take the Parkway south for 3¾ mi to Rt-301 at Exit 31B. At the end of the exit ramp at Stop Sign turn Right toward Cold Spring (West) on Rt-301 and drive 3½ mi to Dennytown Rd. on left. (No light) Turn left heading south for 1¼ mi to AT Parking on left. Park on south side of lot.
Friday August 28, 2020 Canoe—Paulinskill Lake Paddle

A pleasant paddle for a hot day, Stillwater Twp, Sussex County We will paddle in the waters upstream of the Paulinskill Lake cottage community, either going upstream, until it becomes too shallow, enjoying the wildlife and historic artifacts or, downstream, in the lake above the cottage colony. Wear good water/walking shoes and bring a short rope – we might want to pull the boats over the pebble bars in the river. Bring lunch; we will find a place to eat during the paddle. For more information and a map, see the book Quiet Waters of New Jersey, a canoe and kayak guide by Kathy Kenley, published by the Appalachian Mountain Club. Also, about the area; https://en.wikipedia.org/wiki/Paulins_Kill.
A PERSONAL FLOTATION DEVICE MUST BE WORN. Joint with TSR
See Canoeing General Instructions. Must call and register with the Leader by 6 PM the day before.
Leader: Jean Fletcher 973-285-5263 [email protected] Cell 973-452-1567, Friday only
Meet: 10:00 AM Paulinskill Fishing Parking Area, Plotts Rd, Newton, NJ 07860
From I-80 Exit 25: Take Rt-206 north through the town of Andover. Approximately 4 mi. north of Andover pass through the Greendale light and make the immediate left onto Fredon-Springdale Rd. Follow this road, which becomes Willows Rd until it ends at Rt-94. Turn right on Rt-94 and proceed 1 mi. watching on the left for Anderson Hill Rd, just at the crest of the hill. Turn left and go on Anderson Hill Rd being careful to bear hard right at a Y intersection; follow Anderson Hill Rd to Rt-622 (Newton Swartswood Rd). Turning left on Rt-622 continue
1 mi and turn right onto Junction Rd. Proceed on the road along a railroad track until a stone RR trestle is visible on the left. Turn left and go under the trestle (Plotts or Parsons Road). Follow the road on the causeway along Paulinskill Lake to the far side. Turn left into the parking area, make a U turn and drive back onto the causeway and park along the side of the road at the launch area. GPS (41.0834, -74.7826)
Sunday August 30, 2020 PA-Delaware Canal Hike #8—New Hope to Lumberville, PA Moderately Strenuous
This 8 mile walk along the Pennsylvania Canal, Delaware Division, starts out with a scenic crossing on the New Hope-Lambertville Bridge. Look for the Swans along the NJ side, lean over to see wildlife on the stone abutments. Once in New Hope the leader will be hard pressed to keep moving past all the "Shops." Moving northward we pass interesting homes built along the canal. The canal has been dry for quite some time due to lack of pumps that were destroyed in a flood. We continue along a bucolic section and then its Lumberville-Raven Rock Bridge! The pedestrian bridge replaced an auto bridge that was swept away in one of the Delaware's numerus floods. We cross over to Bulls Island SP to our cars.
Leaders: Guy & Jennifer Percival 973-590-7437 [email protected]
Meet: 9:00 AM Bulls Island Recreation Area, 2185 Daniel Bray Hwy, Stockton, NJ 08559
From I-287 Exit 17 (Rts-206/202 south): Take Rt-202/Rt-206 south and continue on Rt-202 about 26 miles to last exit in NJ. Exit is to Rt-29, Stockton/Lambertville. Follow signs to Rt-29 (along river), and turn Right (north) driving for 6 miles through Stockton to the entrance of bulls Island. Turning left drive over the canal to visitor's center 0.1 mile ahead. GPS Meeting place (40.4097, -75.0356)
Note! If late or lost see below!
We will shuttle cars to Lambertville Public Parking, 1 Bridge St, Lambertville NJ 08530 GPS Shuttle (40.3654, -74.9464)
Go south on Rt-29 for 7 mi to the Lambertville Light. Turn right onto Bridge St and drive toward the Bridge and just before the bridge, turn left into the parking lot, next to the Lambertville Station. Drive down to the parking spaces along the river close to the bridge.