Schedule for December 2016 IHC home page
Saturday December 3, 2016 Von Knyphausen Hike - Springfield To Summit, NJ Strenuous
Wilhelm Von Knyphausen 1780 Raid Memorial Hike Part III - Springfield to Summit, NJ
Third in a series of hikes starting in Elizabeth tracing more or less the 1780 route Hessian commander von Knyphausen took (in part) and might have taken had he been successful (he wasn't) marching through the Hobart Gap to destroy the Continental Army in Morristown. The will be 8-12 miles at a moderately brisk pace, some on rocky trails with substantial elevation gain in South Mountain Reservation. Bring lunch, snacks and water. E-mail (preferred) or phone one of the leaders no earlier than a week before the hike for meeting time and place. Joint Hike with Shorewalkers.
Awful or dangerous weather cancels. Contact leader after 7:00 AM morning of hike if uncertain.
Leader: Craig Nunn 551-206-6823 [email protected]
Jim Schlenker 908-295-8178 [email protected]
Meet: Meeting location and time will be published 1 week ahead of hike
Sunday December 11, 2016 Fire Tower on Sterling Ridge Strenuous
Today's hike is a 10 mi loop starting on the shores of Sterling Lake and climbing up to the Sterling Ridge Trail. Recall that IHC maintains the length of this trail, which is in excellent condition. Their are excellent viewpoints plus the tower view along he way.
Leader: Guy Percival 973-590-7437 [email protected]
Meet: 9:00 AM Sterling Forest Visitor Center, 119 Old Forge Rd, Tuxedo, New York 10987
From Suffern @ I-87 & I-287 Interchange Exit 15: Take Rt-17 north 2 mi to Sterling Mine Rd (CR-72). Proceed west on Sterling Mine Rd about 3 miles to traffic light. Turn right at traffic light onto Long Meadow Rd (CR-84). Go north 3½ miles to Sterling Lake Rd (Old Forge Road) on left. Turn left and go ¼ mi taking the next right toward the Visitor's Center which is ¼ mi ahead. The Parking will be opposite the center in the hiker parking lot on right side of road. (GPS 41.1983, -74.2562)
Sunday December 18, 2016 A.T. Rattlesnake Swamp Loop Moderately Strenuous
The hike will include stunning views from the A.T., Catfish Fire Tower and Catfish Pond. The leaves are off and we should be able see forever from the ridge. The hike is about 8 miles.
Leader: Al MacLennan 973-449-4696 [email protected]
Meet: 9:30 AM AT Parking (Catfish Tower) 233 Millbrook Rd, Hardwick, NJ 07825
From I-80 West to Exit 12: Right on Rt-521North for about 4 miles to Blairstown. Turn left onto Rt-94; go 0.2 miles to light then turn right onto Rt-602 (Bridge St) (becomes Millbrook Rd)), which goes between Ace Hardware and a red building on the left. Then go straight to the top of hill and turn right and then make the next left on Millbrook Rd (No Sign). Follow Rt-602 (Millbrook Rd) about 6 mi to AT Parking lot on left marked by the barricade across the trail. GPS (41.0580, -74.9643)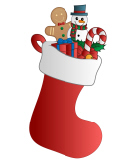 Sunday December 25, 2016 Christmas Day No Hike Scheduled GPS (90.00,0.00)