Schedule for June 2019 IHC home page


NOTE! The following event requires advance registration or attention

Friday June 14 to 17, 2019 Catskills Extended Weekend Hiking


Sunday June 2, 2019 IHC Annual Meeting and Hike Moderate or Moderately Strenuous

IHC Members only Please. Come out for the annual meeting with an optional longer and shorter hike afterwards. Let us know what you liked, and possibly what needs improvement? Make your voices and ideas known.

Leaders: The Old Officers Guy Percival 973-590-7437 Marguerite La Corte 973-625-4379

Paul Ferlazzo 973-979-2010 Charlie Kientzler 973-835-1060 Sara Van Niekerk 973-489-6442

Meet: 9:00 AM Tuxedo metered commuter lot, 1 East Village Rd, Tuxedo, NY 10987

From Suffern @ I-87 & I-287 Interchange Exit 15A: Take R-17 about 6.5 miles north to Tuxedo. Just past the Tuxedo train station, turn right on E Village Rd, cross the tracks and turn left into the large parking lot which is free on weekends. GPS (41.1956, -74.1841)

Sunday June 9, 2019 Sourland in Summer Moderately Strenuous

Come enjoy an 8½ mile hike in the Sourland Mountain preserve. Scale the valley of rocks and see the Devils half acre. Be prepared for a great view of NYC. We will see waterfalls and streams along the way

Leader: Udi Cohen 732- 543-4624 [email protected]

Meet: 9:00 AM Sourland Mountain Preserve Parking Area, 380 East Mountain Rd, Hillsborough, NJ 08844

From Rt-287 Exit onto Rt-206 southbound: Follow Rt-206 south to Somerville Circle (Junction of Rt-202 & Rt-206). Continue south on Rt-206 5.9 mi, then turn right on Rt-514 (Amwell Rd). Precede West 2.8 mi to East Mountain Rd. Turn left onto East Mountain Rd. Travel for two mi, and you will see the Sourland Mountain Preserve entrance sign on the right.

From Rt-206 Northbound: Follow Rt-206 through Princeton and Montgomery. Traveling up a small ramp, make a left onto Rt-601. Follow Rt-601 for a 1.1 mi, and make a right turn onto East Mountain Road by Carrier Foundation. Travel for 1.1 mi, and you will see the Sourland Mountain Preserve entrance sign on the left. GPS (40.4751, -74.6926)


Friday June 14 –17, 2019 Catskills – Long Path Extended Weekend Strenuous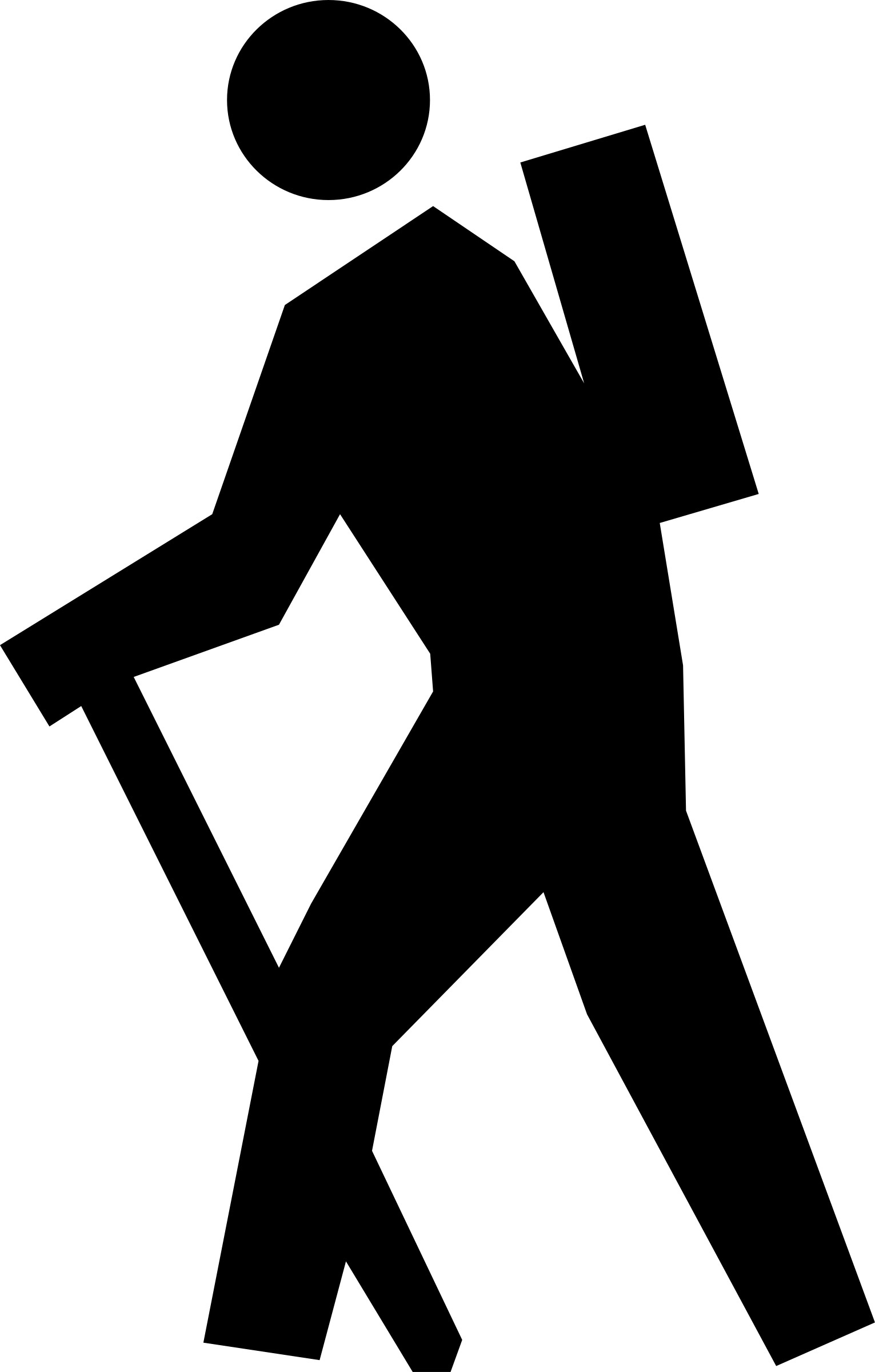 Four days in the Catskills hiking the Long Path while enjoying the comforts (especially of the floor) of a member's country home. There are two "big" days, Saturday a 14-mile hike including Plateau Mountain and Sunday a 15-mile hike skirting Kaaterskill High Peak. Friday we will do a 7-mile loop including Sugarloaf Mountain and Monday we will do an 8-mile hike including Indian Head Mountain. SHUTTLES REQUIRED Joint with NYC Ramblers Members of either Club & Friends only please

Leader: Ian Hochstead [email protected]

Meet: Pre-Registration required with Ian for this event and to receive meeting time/place/carpool instructions.


Sunday June 23, 2019 Bearfort Mountain Moderately Strenuous

The hike follows the Quail Trail up to Surprise Lake and then onto the ridge overlooking Greenwood Lake. We then go back around the lake via the State Line Trail & the AT. Return down to the lot via the Bearfort Ridge Trail for a total of about 9 mi in length. Carpool to Trail Head Required

Leader: Mike Roulier 201-522-0259 [email protected]

Meet: 9:00 AM Shopping Center/Hewitt Post Office; 1938 Union Valley Rd (Greenwood Lk. Tpk), Hewitt, NJ 07421

From Rt-23 north: Right exit onto Union Valley Rd. (Rt-513). Then go northeast 7 miles to the traffic light in the center of West Milford by Shoprite. Turn left following Union Valley Rd (Rt-513) at 1.4 mi. bear right (Do not go up White Rd.). Continue straight on Union Valley Rd (Rt-513) ½ mi. to intersection of Rt-511 (Greenwood Lake Tpk.). The shopping center is ½ block on right.

From I-287 Exit 55 (Rt-511): Go north on Ringwood Ave. (name changes to Greenwood Lake Tpk.) about 14 miles to Lakeside Rd. at south end of Greenwood Lake. Continue straight-ahead ½ block to shopping center on left. (GPS 41.1542, -74.3538)

FRIDAY June 28, 2019 — Split Rock Reservoir, Boonton Twp.

Leaders: Jean Fletcher, 973-285-5263, [email protected], cell day of Event Only 973-452-1567
Elenore Hendershot, 908-637-4637, [email protected]
Meet: 10:00AM at Split Rock Reservoir Parking Lot, 345 Split Rock Road, Boonton Twp., NJ 07005 (GPS 40.9625, ‑74.4575 OR N40° 57.75², W74° 27.45²)
A reservoir recently opened to boating and canoeing. Very pretty and quiet.
DIRECTIONS: From I‑287N Exit 44: At the top of the ramp, turn right over I-287 onto Main St. (Rt. 511) in Boonton. Drive 0.3 mile to Boonton Rd. (Rt. 511) Turn right and go 2.5 miles to Rockaway Valley Rd. Turn left and drive 2.2 miles to Split Rock Rd, a 150 degree turn on the right. (Stone Rd. is the street 0.1 mile before Split Rock Rd.) Follow Split Rock Rd. 2.8 miles (Stay to the right at Decker Rd. and to the left at Charlottesburg Rd.) to the parking lot and launch area. (The last 0.8 mile is gravel.) ALT. DIRECTIONS: From I-80 Exit 37; Rockaway/Hibernia: Go north on Green Pond Rd. (Rt. 513) toward Hibernia. At about 6.5 miles turn right at the Marcella Firehouse sign. This is Upper Hibernia Rd. Continue 2 mi. to fork in the road. Bear left onto Split Rock Rd. After the pavement ends keep going over the dam. The new fisherman's boat launch parking lot is about 1/8 mile on the left after the dam. See Canoeing General Instructions. You MUST REGISTER with the leaders by the day before the event. A PERSONAL FLOTATION DEVICE MUST BE WORN.
Saturday June 29, 2019 New Parks along the East River Moderately Strenuous
After crossing the Williamsburg Bridge, we will explore several new parks along the East River ending in Long Island City.
Leaders: Jim Schlenker Cell# 908-295-8178 [email protected]
Craig Nunn Cell# 551-206-6823 [email protected]
Meet 9:45 Penn Station NY—NJ Transit Waiting area
Meet near the NJ Transit waiting area in Penn Station NY on the Men's Restroom side. [Women's Restroom is nearby.]