Schedule for March 2019 IHC home page
Sunday March 3, 2019 Bushwhack hike To Claudius Smith Den Moderately Strenuous
We will take the Blue Disc trail from Johnstown circle to Almost Perpendicular, then bushwhack to the Dater mine and then follow a faint trail to an Indian shelter, climb the ridge overlooking Tuxedo and bushwhack all the way to the base of Claudius Smith. We pass the Augusta mine and other remnants of the mining days on the ridge overlooking Tuxedo. Return via woods roads with minimal elevation change. About 8 miles total.
Leader: Ken Dolsky 973-769-1867 [email protected]
Meet: 9:00 AM Johnsontown Circle, 199 Johnsontown Road (Circle at end of road), Sloatsburg, NY 10974
From Suffern @ I-87 & I-287N Interchange Exit 15A: Take R-17 north 4.5 miles, to Seven Lakes Dr., just north of Sloatsburg, NY. Turn right onto Seven Lakes Dr. and proceed ½ mile to Johnsontown Road on the left after underpass. Follow road about 2 miles to the circle at the end. (GPS 41.1799, -74.1638)
Note! Daylight Saving Resumes Sunday March 10, 2019! Turn Clocks Back! [Lose Sleep]
Sunday March 10, 2019 Stokes State Forest Ramble Strenuous
From Stony Lake we will take the Lackner Trail to Kittatinny Lake. Then we pick up the Steffen and Jacob's Ladder trails up to the AT. We'll stay on the AT to Culver's Tower with a stop at the Acropolis along the way. Back down to the parking lot via the Tower trail. The hike is approximately 10 miles in length.
Leader: Mike Roulier 201-522-0259 [email protected]
Meet: 9:00 AM Stony Lake Parking, Stokes State Forest, Coursen Rd, Sandyston, NJ 07826
From I-80 West Exit 34B: Take Rt-15 north about 17 mi. to Rt-206 (Rt-15 ends). Continue straight on Rt-206 north 6+ mi. towards Culvers Gap and AT trail crossing sign. Proceed an additional ½ mi. and the Park Entrance is on the right off Rt-206. Drive by the Ranger Station (Warm John's) on Coursen Rd about 2 mi bear sharp right and continue ¼ mi to parking lot on left.
Park Entrance: 30 Rt-206, Branchville, NJ 07826 GPS (41.1843, -74.7974)
Stony Lake Parking: Coursen Rd, Sandyston, NJ 07826 GPS (41.2031, -74.7732)
Sunday March 17, 2019 Schunemunk Observation Moderately Strenuous
See the glories of nature on this mountain in the early Spring. This will be a circular hike that includes The Jessup Trail, Western Ridge, & a Visit to Megaliths. Views abound at every turn of the trail. Rain cancels this hike.
Leader: Guy & Jen Percival 973-590-7437 [email protected]
Meet: 9:00 AM Schunemunk, Taylor Road Parking area, Mountainville, NY 10953
From I-87 Exit 16 Harriman/Woodbury Commons: After tollbooths stay to right for first exit, Woodbury & Rt-32. Take Rt-32 north about 7½ miles to Pleasant Hill Road, (Black Rock Hunting Club sign on left), Mountainville, NY. Turn left, go to first road (Taylor Road) turn left again, and proceed to parking lot on right side of road after crossing over thruway.
From Rt-17: Travel north on Rt-17 to Rt-32 in Harriman, NY. Take Rt-32 north 8½ miles to Pleasant Hill Road. See above.
GPS (41.4076, -74.0818)
Sunday March 24, 2019 Appalachian Trail Moderately Strenuous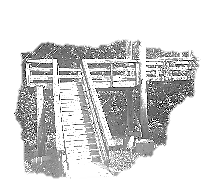 AT#7 – Wallkill River to Rt-94

This section of 8½ mi passes thru the Old Sod Farms, now part of the Wallkill River National Wildlife Refuge, a wildlife habitat known for its diversity of birds with hunting, fishing, trails & learning programs. Then it's a climb up & over Pochuck Mt. with some nice views. The famous Appalachian Trail Boardwalk &

Bridge over the Pochuck Creek will be crossed near the end at Rt-94. Shuttle Required
Leader: Paul Ferlazzo 973-979-2010 [email protected]
Meet: 9:00 AM AT Parking, 449 Vernon Warwick Rd. (Rt-94), Vernon Township, NJ 07462
From Exit 52B Rt-23 North: Take Rt-23 North 14 mi. to Rt-515 (Vernon/Stockholm Rd.) Drive on Rt-515 8.5 mi (steep downhill) to Rt-94 intersection. Continue north 2 mi. on combined Rt-94/Rt-515 to the AT Trail Parking on the right. GPS (41.2195, -74.4553)
Note! If late or lost see below!
We will be parking some cars at the AT Parking, 449 Vernon Warwick Rd. (Rt-94), Vernon Township, NJ 07462
GPS (41.2195, -74.4553)
After the shuttle we will start at the AT Trail Oil City Parking, 25 State Line Rd, Westtown, NY GPS (41.2876, -74.5342)
Sunday March 31, 2019 Watchung Reservation Historical Moderately Strenuous
We'll hike part of the Sierra Trail and lots of connecting trails perhaps visiting the Stables, Surprise Lake, Ancient Cemetery, Deserted Village, Seely's Pond, and end at the Nature Center.
Leader: Udi Cohen 732-543-4624 [email protected]
Meet: 9:00 AM Watchung Reservation, Trailside Museum, 462 New Providence Rd, Mountainside, NJ 07092
From Eastbound I-78, Exit 44 toward New Providence/Berkeley Heights: Turn left onto Glenside Ave. Continue 1.3 mi and turn right onto Watchung Reservation, Tracy Dr. Continue 1.3 mi. At the traffic circle, take the 1st exit onto Summit Lane. Continue 0.4 mi and turn right onto New Providence Rd, then Continue 0.2 mi to the parking lot of Trailside Nature & Science Center.
(GPS 40.6826, -74.3728)
From West bound I-78, Exit 43: Proceed right on Diamond Hill Rd. to Traffic Light and turn right onto McMane Ave. Go on ¾ mi to intersection of Glenside Ave. and turn left. Continue ¾ mi to Watchung Reservation, Tracy Dr. on right. Continue to the first circle and take first right onto Summit Lane. Go ½ mi and bear right onto New Providence Rd. to the end. The Trailside Parking is on right.
From Garden State Parkway Exit 140 (Rt-22): Take Rt-22 west about 4.3 mi to Summit Rd turn right and continue 1.2 mi to Summit Lane. Go 0.7 mi and at the traffic circle, take the 2nd exit onto Summit Lane (Boro of Mountainside). Continue 0.5 mi and bear right onto New Providence Rd. to the end. The Trailside Parking Area is on right. (GPS 40.6826, -74.3728)
IHC home page