Schedule for May 2017 IHC home page
Saturday May 6, 2017 Rain Date Trail Maintenance North End Sterling Ridge Trail.
See: April 30, 2017 for instructions.
Sunday May 7, 2017 TESSIE MCNAMARA/KINGSLAND Strenuous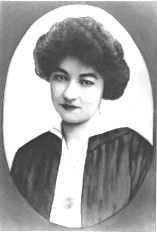 TESSIE MCNAMARA/KINGSLAND EXPLOSION 100th ANNIVERSARY MEMORIAL HIKE. Wander about the Meadowlands (including DeKorte Park) and adjacent Lyndhurst, NJ connecting sites associated with the 1917 Kingsland Explosion and its heroine, Tessie McNamara. The hike is 8-12 miles at a moderately brisk pace on city streets and park paths. Bring lunch, snacks and water. Joint with Shorewalkers. Awful or dangerous weather cancels.
Contact leader after 7:00 AM morning of hike if uncertain.
Leader: Craig Nunn 551-206-6823 [email protected]
Meet: Meeting location and time will be published 1 week ahead of hike.
Friday May 12, 2017 Split Rock Reservoir

The launch area can be challenging due to rocks and a hill but this reservoir is worth the effort. Kayak wheels will be available; we can help each other get the boats down and back up. Split Rock is a 625 acre body of water located on wooded property on the borders of Rockaway Township and Kinnelon. Anticipate possible wind. Bring lunch. We will find a place to eat while paddling. A personal flotation device must be worn.
See Canoeing General Instructions. Must call and register with leader the day before. Joint with TSR
Leader: Jean Fletcher 973-285-5263 [email protected] Cell 973-452-1567, Friday only
Meet: 10:00 AM Split Rock Reservoir Car Top Boat Launch, 345 Split Rock Road, Boonton Twp, NJ 07005. From I-80 Exit 37: Go north on Green Pond Rd for about 6.5 miles. Opposite the Marcella Community Center (at a Firehouse sign) turn right onto Upper Hibernia Rd. Go 1 mile to a fork/intersection and turn LEFT onto Split Rock Rd (do not follow the NO OUTLET sign). The road turns to dirt. Follow the road over the dam and look on the left for the parking lot. GPS (40.9625, -74.4575)
Sunday May 14, 2017 Black Rock Forest Moderately Strenuous
Come and enjoy the great Mt. Misery/Hill of Pines/Rattlesnake Hill/Black Rock Mountain loop hike with beautiful views, picturesque stream, cascades and waterfalls. Circuit Hike about 7.5 miles
Leader: Mike Roulier [email protected]
Meet: 9:00 AM Black Rock Forest Reservoir Parking, 80 Reservoir Rd, Cornwall, NY 12518
From Palisades Interstate Parkway Northbound: Continue north to its northern terminus at the Bear Mountain Bridge and continue north on US-9W for 8.8 miles. About half a mile after passing a parking area marked with a blue sign, turn right onto Mountain Road. Immediately, turn right again and proceed through a very narrow underpass beneath US-9W (large vehicles may not fit in this underpass). Continue ahead for 0.2 mile to the Parking Area on the right side of the road, just before a locked gate. GPS (41.4187, -74.0100)
From I-87 Exit 16 Harriman/Woodbury Commons: After tollbooths stay to right for first exit, Woodbury & Rt-32. Take Rt-32 north about 7½ miles to Angola Rd (Rt-65) on the right (Just before Schunemunk turnoff on left.) Follow Angola Rd. 2.7 mi to the intersection with Rt-9W. Go south on Rt-9W 1.6 mi to turnoff marked Black Rock Forest. Continue ahead for 0.2 mile to the Parking Area.
Sunday May 21, 2017 Lake Skannatati Circular South Moderately Strenuous
In our loop hike today we will see the Little Cemetery on the Beech trail, the Hasenclever Mine, Lake Askoti and Lake
Skannatati. The Long Path, Beech, Red Cross, ASB are some of the Trails. Rain or Foul Weather cancels this hike.
Leader: Roy Williams [email protected]
Meet: 9:00 AM Lake Skannatati Parking Area, Seven Lakes Drive, Harriman State Park, New York 10974
From Suffern: @ I-287 & I-87N Interchange exit 15A: Take Rt-17 north 4½ mi, to Seven Lakes Dr; just north of Sloatsburg, NY. Turn right onto Seven Lakes Drive; go 7.8 mi, parking is on the left (down the hill) along the lower lake. GPS (41.2429, -74.1017)
Sunday May 28, 2017 Sourland in Summer Moderately Strenuous
Come enjoy an 8½ mile hike in the Sourland Mountain preserve. Scale the valley of rocks and see the Devils half acre. Be prepared for a great view of NYC. We will see waterfalls and streams along the way
Leader: Udi Cohen 732- 543-4624 [email protected]
Meet: 9:00 AM Sourland Mountain Preserve Parking Area, 380 East Mountain Rd, Hillsborough, NJ 08844
From Rt-287 Exit onto Rt-206 southbound: Follow Rt-206 south to Somerville Circle (Junction of Rt-202 & Rt-206). Continue south on Rt-206 5.9 mi, then turn right on Rt-514 (Amwell Rd). Precede West 2.8 mi to East Mountain Rd. Turn left onto East Mountain Rd. Travel for two mi, and you will see the Sourland Mountain Preserve entrance sign on the right.
From Rt-206 Northbound: Follow Rt-206 through Princeton and Montgomery. Traveling up a small ramp, make a left onto Rt-601. Follow Rt-601 for a 1.1 mi, and make a right turn onto East Mountain Road by Carrier Foundation. Travel for 1.1 mi, and you will see the Sourland Mountain Preserve entrance sign on the left. GPS (40.4751, -74.6926)