Schedule for May 2018 IHC home page
Saturday May 5, 2018 Appalachian Tr. #3 – Flatbrookville Rd to Culvers Gap Strenuous
This 11 mile hike follows the Kittatinny Ridge with great views of the Pocono Mtns. to the West across the Delaware and the farmlands in the flat valley to the East. We shall be ascending over several high spots like Rattlesnake Mtn. along the way. Shuttle Required.
Leader: Paul Ferlazzo 973-979-2010 [email protected]
Meet: 9:00 AM AT Parking Lot, Sunrise Mountain Rd, (Stokes State Forest), Branchville, NJ 07826
From I-80 West Exit 34B: Take Rt-15 north about 17 mi. to Rt-206 (Rt-15 ends). Continue straight on Rt-206 north 6+ mi. towards Culvers Gap and Rt-626 at the AT trail crossing sign. Turn right and go 0.1 mi. to Sunrise Mountain Road, on the left. Turning left; take Sunrise Mt Rd to the Appalachian Trail Parking Lot 200 ft ahead on the left. GPS (41.1794,-74.7877)
Friday May 11, 2018 Split Rock Reservoir Paddle

The launch area can be challenging, but this reservoir is worth the effort. Kayak wheels will be available; we can help each other get the boats down and back up. Split Rock is a 625 acre body of water located on wooded property on the borders of Rockaway Township and Kinnelon. Anticipate possible wind. Bring lunch. We will find a place to eat while paddling. A personal flotation device must be worn. Joint with TSR
See Canoeing General Instructions. Must call and register with the Leader by 6 PM the day before.
Leader: Jean Fletcher 973-285-5263 [email protected] Cell 973-452-1567, Friday only
Meet: 10:00 AM Split Rock Reservoir Car Top Boat Launch, 345 Split Rock Road, Boonton Twp, NJ 07005. From I-80 Exit 37: Go north on Green Pond Rd for about 6.5 miles. Opposite the Marcella Community Center (at a Firehouse sign) turn right onto Upper Hibernia Rd. Go 1 mile to a fork/intersection and turn LEFT onto Split Rock Rd (do not follow the NO OUTLET sign). The road turns to dirt. Follow the road over the dam and look on the left for the parking lot. GPS (40.9625, -74.4575)
Sunday May 13, 2018 Otter Hole Moderately Strenuous
This back door approach to the network of trails of Norvin Green crosses Posts Brook and leads to several high points. Come and see which of the various routes the leader takes.
Leader: Mike Roulier [email protected]
Meet: 9:00 AM Norvin Green S.F, Otter Hole Parking Lot, 528 Glenwild Ave, Bloomingdale, NJ 07403
From I-287 Exit 53: Turn West (left) onto Hamburg Turnpike (Rt-694 W) and drive 1½ mi thru town of Bloomingdale, continuing on Hamburg Tpk. by taking the right fork at the split at end of town. Just 0.1 mi later Glenwild Rd (Rt-700) is on the right, up a steep slope. Drive 2.9 mi on Glenwild Ave, past Lake Communities to the parking area on the right. GPS (41.0457, -74.3505)
Saturday May 19, 2018 Little Gap in PA Moderately Strenuous
We will meet at the Clinton Park & Ride and carpool to Smith Gap in PA and leave a car. Then shuttle to Little Gap and hike back 8 miles to Smith Gap. While not the most beautiful hike in PA it is relatively flat and scenic high on the AT ridge. Shuttle required.
Leader: Jerry Giordano [email protected]
Meet: 8:00 AM Clinton Park & Ride, Rt-31, 194 Center St; Clinton, NJ 08809
From Intersection of I-287 & I-78: Merge onto I-78 W toward Easton Pennsylvania and drive 13 miles. Take Exit 17 to merge onto
Rt-31N toward Clinton/Washington/Flemington. Continue ¾ mi on Rt-31N and take exit for Rt-31 southbound overpass,
bearing right at both forks before the overpass. Continue ¾ mi to light and turn left still heading to Rt-31South. Drive ½ mi to
Park & Ride just before Rt-31S entrance. GPS (40.6396, -74.8940)
Friday May 25–29, 2018 White Mountains Long Weekend Hiking Strenuous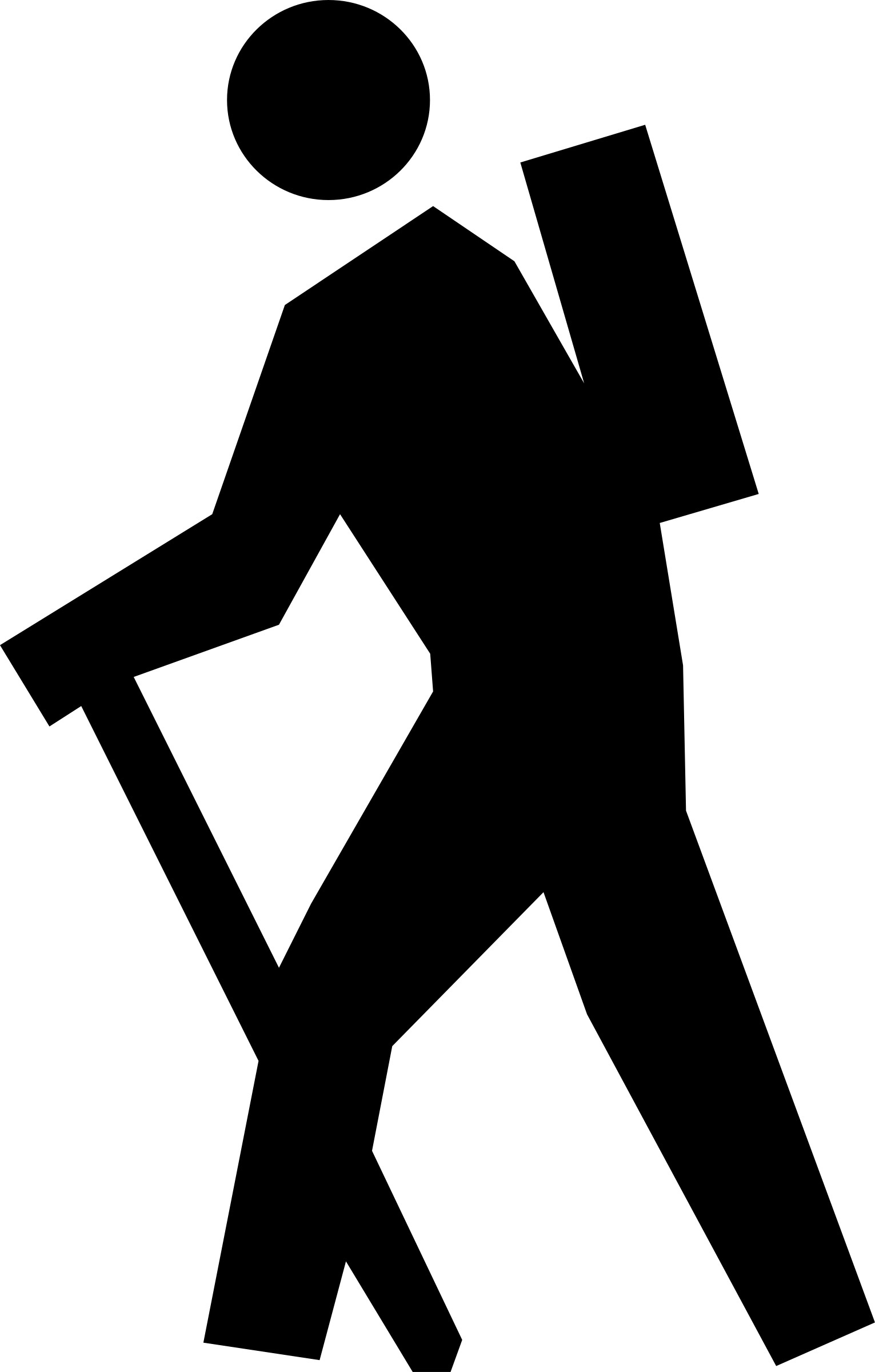 We will stay Friday night, Saturday, Sunday and Monday in Conway, NH. Accommodations are up to the individual to provide and please feel free to contact me if you would like suggestions. Depending on the weekend weather we will hike either Saturday or Sunday and ascend Mt. Washington from Pinkham Notch to the summit. This hike is moderately short but quite strenuous, and the views promise to be stellar! During the remaining weekend time we will hike easy to moderate water fall hikes that are quite lovely. Conway hosts a craft fair that weekend so there is much to do in town. You can expect it to be a very fun weekend! Members & Friends Only
Leader: Janice Domiter [email protected]
Meet: Contact Leader for additional Information. You will need to pre-register for this Hiking Event.
Sunday May 27, 2018 Stoke State Forest Blue Mountain Loop #3 Moderately Strenuous
Today we will hike about 8 miles of the northern end of the new Blue Mountain Loop. This is the completion of the Loop. Rain or Foul Weather cancels this hike. Shuttle Required to Steam Mill Parking Area for start of hike.
Leader: Roy Williams [email protected]
Meet: 9:00 AM Stokes State Forest Entrance (Ranger) Station, 1 Coursen Rd, Branchville, NJ 07826
From I-80 West Exit 34B: Take Rt-15 north about 17 mi. to Rt-206 (Rt-15 ends). Continue straight on Rt-206 north 6+ mi. towards
Culvers Gap and AT trail crossing sign. Proceed an additional ½ mi. and the Park Entrance is on the right off Rt-206. GPS (41.1857, -74.7957)