Schedule for October 2020 IHC home page




FRIDAY October 2, 2020 Canoe—Monksville Reservoir, Hewitt, NJ

Monksville Reservoir has a surface area of 505 acres and spans about three miles from end to end. Rt 511/Greenwood Lake Road crosses the reservoir on a long bridge. South of the bridge is the main part of the reservoir. This large area curves all the way down to the Monksville Dam. North of the bridge, near Beech Rd, the remains of submerged trees are in the water. On Beach Rd. there are launches in both directions: the south for cars with boat trailers; the north for kayaks, from a grassy lawn. We will use the Northern most Launch on Beech Rd. Actual route of the paddle will depend on the weather and the group. Bring lunch. A portable sanitary facility is available.
See Canoeing General Instructions. You MUST REGISTER with the leader by 6 PM the day before the event.
A PERSONAL FLOTATION DEVICE MUST BE WORN. Joint with TSR
Leader: Jean Fletcher 973-285-5263, cell 973-452-1567 [email protected]
Meet: 10:00 AM North Boat Launch (On Northern Beech Rd.), Monksville Reservoir, 121 Beech Rd., Hewitt, NJ. 07456
From I-287, Exit 55: Take Rt-511 (Ringwood Ave.) north about 10 mi. Pass the Wanaque Reservoir, the Monksville Dam and South Boat Launch at 9 mi. Continue 1 mi and look for a sign on the left "Long Pond Ironworks State Park / North Boat Launch". Turn RIGHT (North) as we will be using the Kayak Launch on Northern Beech Rd. and follow signs to the boat launch. GPS (41.1423, -74.2999)
Sunday October 4, 2020 Trail Maintenance Schunemunk Moderately Strenuous
The club maintains this section of the Western Ridge trail (the previous Long Path), as well as the Lower Jessup Trail. Please come and help us maintain these trails! Bring your lunch, water, clippers and good working gloves. If you do not have clippers you can use the tools provided by the club.
Leader: Trails Chair — Sara Van Niekerk 973-489-6442 [email protected]
Meet: 9:00 AM Schunemunk Parking, 17 Taylor Rd, New Windsor, NY 12553
From I-87 Exit 16 Harriman/Woodbury Commons:
After tollbooths stay to right for first exit, Woodbury & Rt-32. Take Rt-32 north about 7½ miles to Pleasant Hill Road, (Black Rock Hunting Club sign on left), Mountainville, NY. Turn left, go to first road (Taylor Road) turn left again, and proceed to parking lot on right side of road after crossing over thruway. GPS (41.4076, -74.0818)
From Rt-17: Travel north on Rt-17 to Rt-32 in Harriman, NY. Take Rt-32 north 7½ miles to Pleasant Hill Road. See above.
Saturday October 10, 2020 Rain Date—Trail Maintenance Schunemunk See October 4, 2020
Sunday October 11, 2020 AT #18—RPH Cabin to Depot Hill Rd. NY Strenuous
This AT hike of about 10 mi starts at the Ralph's Peak Hikers Cabin parking (at elevation 500 ft). We soon ascend a ridge with excellent views over the Hudson R. Valley. After passing old farms we soon have wide views northward of the Shawangunk and Catskill mountains. Ducking under I-84 we start a serious ascent of Mt. Egbert (1,329 Ft). A shelter is located on a side trail near the summit. From here its slightly downhill to our cars on Depot Hill Rd. Shuttle Required
Leader: Paul Ferlazzo 973-979-2010 [email protected]
Meet: 9:00 AM AT Parking, 301 Depot Hill Rd, Poughquag, NY 12570
From Suffern: @ I-287 & I-87N Interchange Exit 15A: Drive North on I-87N for 29 mi to Exit 17 for I-84 Eastbound. After the Tolls continue on I-84 across the Hudson for 16 mi to Exit 52A Taconic Parkway Northbound. Drive north for 1.4 miles and take Exit-38 for Rt-52 East. Drive 1.1 mi to NY-216 on left turn left and continue thru Stormville (sharp left) for 5.3 mi to Depot Hill Rd on right. Turn in and drive 1.9 mi (Steep Rd.) to small Multiple Use Aera Parking. GPS (41.5732, -73.6807) Trail crossing GPS (41.57123, -73.6806)
Note! If late or lost see below!
We will shuttle cars to AT/RPH Parking, 760 Hortontown Rd, Hopewell Junction, NY 12533 GPS Shuttle (41.5142, -73.7912)
Go Back 1.9 mi on Depot Hill Rd to NY-216 and turn Left. Follow NT-216 eastward for 5.3 to Rt-52. Turning right follow Rt-52 eastward 1 mi to Taconic Parkway Southbound. Drive south 3.7 mi to Exit 52A for Taconic State Pkwy Southbound toward New York City. Drive south 1½ mi to Exit #35 Miller Hill Rd. and exit. At the bottom of exit ramp is Miller Hill Rd. Turn right and drive 0.3 mi to intersection with Hortontown Rd. Turn left and go 0.1 mi to AT Parking on left side at curve in road.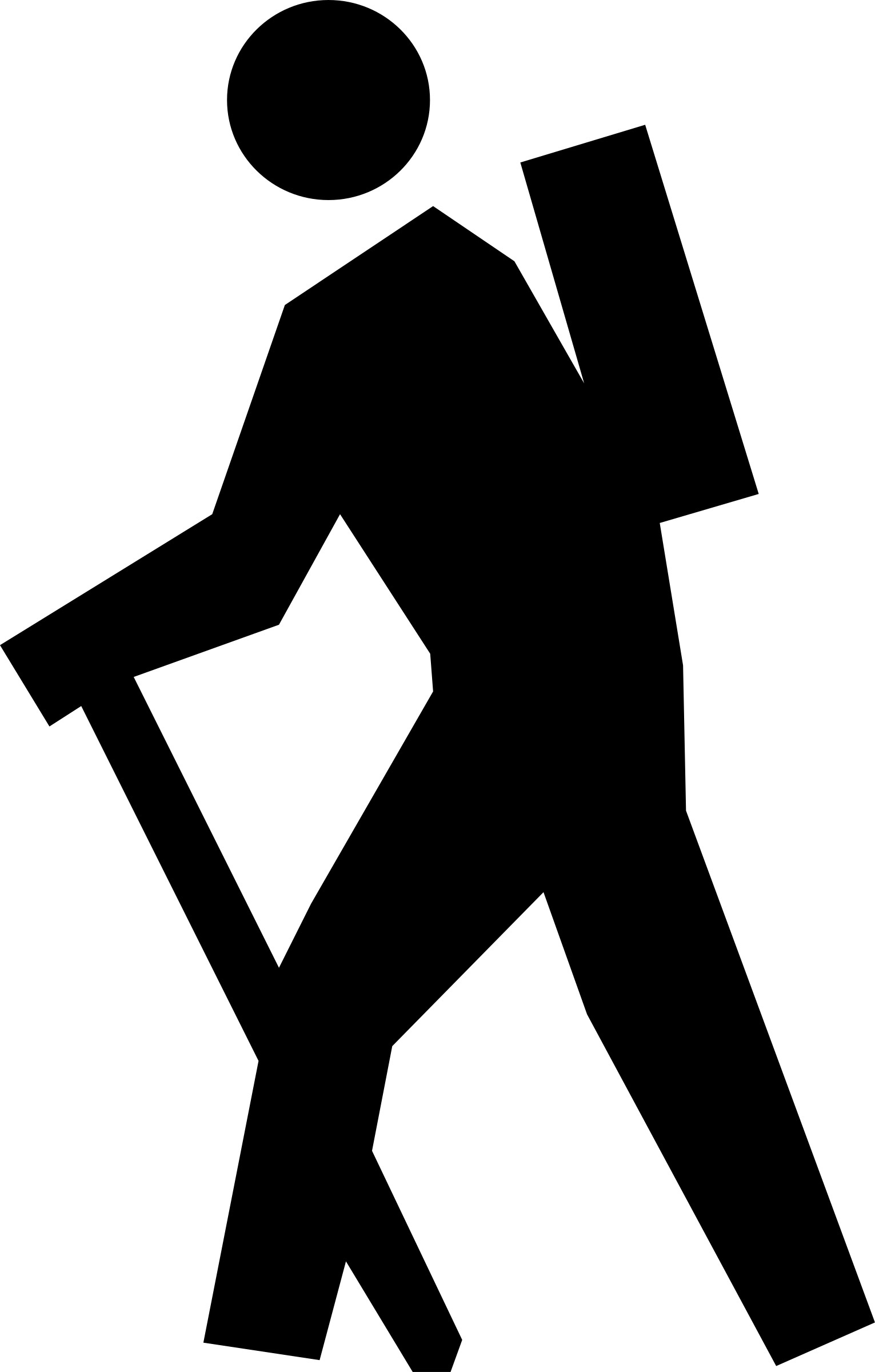 Sunday October 18 to 24, 2020 AT Hikes—North Carolina Strenuous
Picking up from Indian Grave Gap we will hike the Roan Mountain section North on the AT as 5 separate day hikes. Much of the time we will be on high balds with beautiful views. The group will either camp at Roan Mtn State Park or stay in two cabins that have been reserved. There is lots of revolutionary war history nearby. The Over the mountain men marched through and stayed overnight at a historic barn next to Roan Mtn State Park. Contact leader for more information, mileages and the date of the hike.
Leaders: Guy & Jen Percival 973-590-7437 [email protected]
Must register with leaders to attend hikes.
Saturday October 31, 2020 Sleepy Hollow Halloween—Croton Aqueduct Walk Strenuous
The Fifth annual Festive Sleepy Hollow Cemetery / Westchester River / and Old Croton Aqueduct walk. We start by taking a lengthy walk thru the historic Sleepy Hollow Cemetery and then continue our walk along the Aqueduct Pathway and we will have lunch at a Hudson river park. Some hills walking from and to train stations Train stations are in every town for opt outs! Many clean bathrooms along the way. About 10 miles total. We return by RR from Hasting on Hudson and finish about 5 pm. Train fare back to cars: Regular fare $3.00/Sr $1.50 at Ticket Machines. For train from NYC/Grand Central: Senior one way $7.25 /. Regular fare off peak $17.00 Returning to GC from Hasting on Hudson, senior $6.25 off peak / reg fare $16.00 A joint walk with Freewalkers and Shorewalkers.
Leader: Rick Mohovich Cell :201-675 6304 [email protected] for 2.1 mi to Pierson Ave.
Meet: 10:15 AM Philipse Manor Train Station, 300 Riverside Dr, Sleepy Hollow, NY 10591
From Suffern: @ I-287 & I-87N Interchange Exit 15A: Take I-287N for 17.5 mi across the Hudson on New Tappan Br. (Toll). Take Exit #9 for Rt-9 and go North for 2.1 mi to Pierson Ave on the left. Turn left onto Pierson Ave and continue for 0.3 mi to Palmer Ave. Turn left and drive 0.1 mi to Riverside Dr. Go north 0.1 mi to station and parking. Free parking at the Philipse Manor train station. Drivers please arrive extra early as roads possibly could be closed for a 10 K run. Parking also close by at Devries baseball field or Kings Land Point County Park. GPS (41.0946, -73.8694)
→ Daylight Savings Ends Saturday Night/Sunday Morning—November 1, 2020. (Fall Back Gain 1 hr.) ←